What We Do ?
Social Media Promotion
Our effective social media advertising is well-planned and strategic. We also effectively use tools to analyze the effectiveness of social media efforts and optimize campaigns for better results.
Social Media Accounts Creation
Social Media Post Planing
Social Media Brand Management
Connect with our social media marketing agency to optimize your business social media efforts and get more return on your investment.
Our Work Strategy
Social Media Advertising
Our Social Media Marketing Services team works effectively with clients to understand their business goals and target audience.
Planning & Preparation
Planing, Preparation, Creating and scheduling social media posts
Research & Analyze
Research And Analyze Your Business And your Competitors
Performance Analyzing
Data analysis to understand the impact of social media Campaign efforts
Customer Engagement
Engage with your Business followers and potential customers
We provide effectively with a team of top experts to create and execute social media campaigns, create and manage social media accounts, and analyze and report on the performance of these efforts. We have a team of experts with expertise in fields like copywriting, graphic design, advertising, and analytics.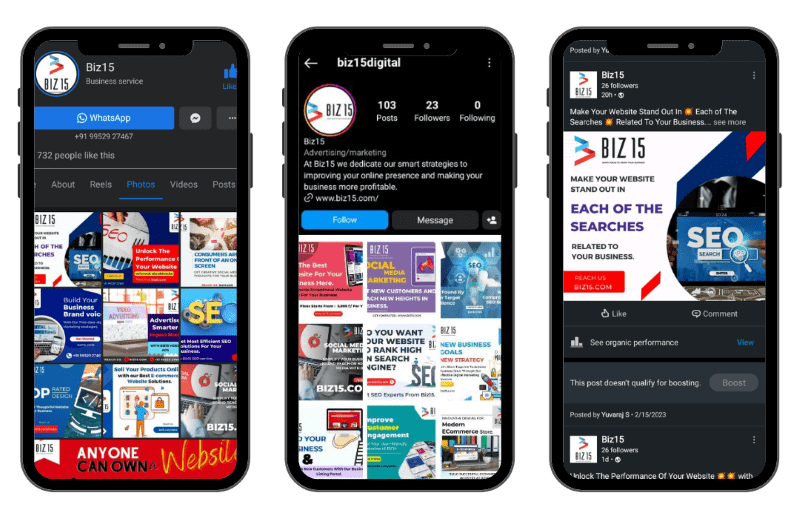 Image Ads
Social media image ads are visually appealing ads designed to promote a product or service in an image format on social media platforms.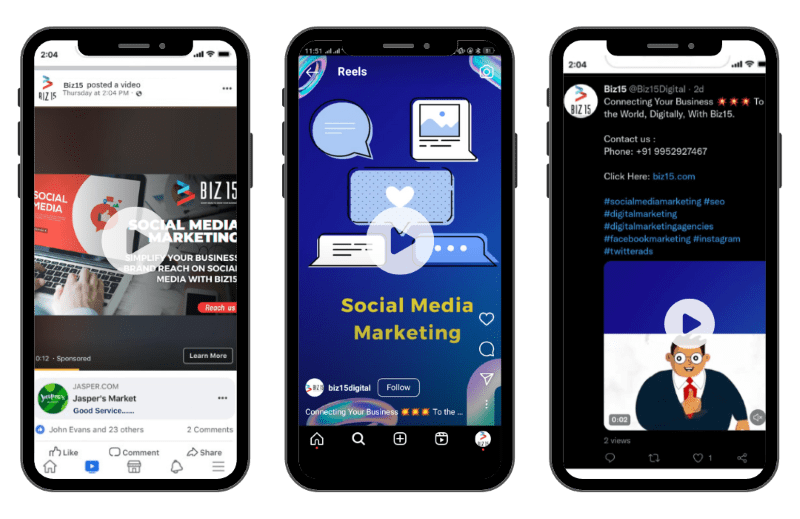 Video Ads
These ads are designed to grab the attention of social media users and promote your product, service, or brand.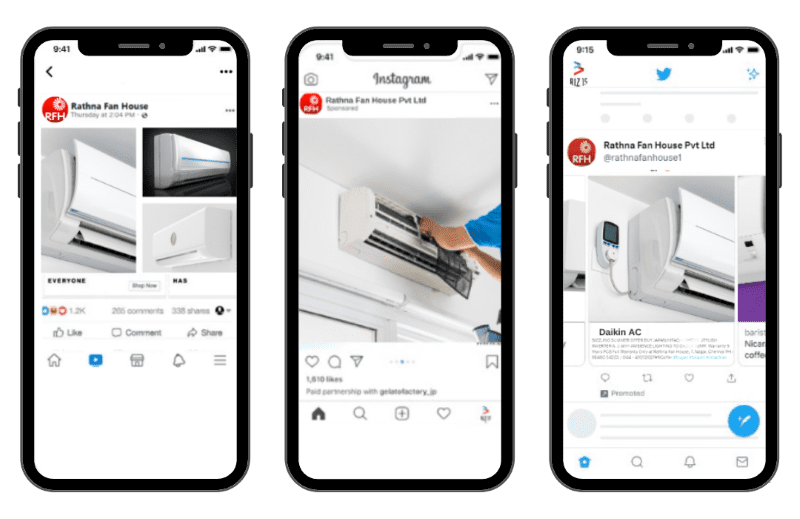 Carousel Ads
Carousel ads are two or more images or videos in a single ad, each had with its own headline, title, description, and call-to-action buttons.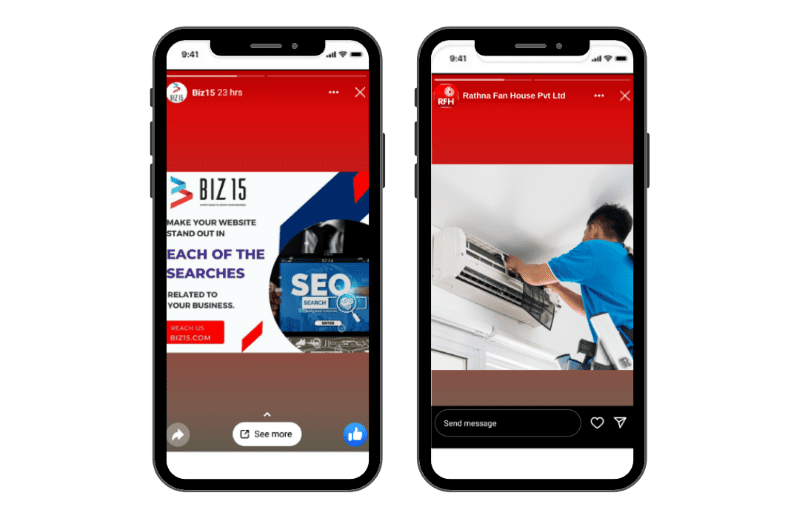 Stories Ads
Stories ads are ads that show images, videos for 24 hours only. These Ads Feature only on Facebook and Instagram.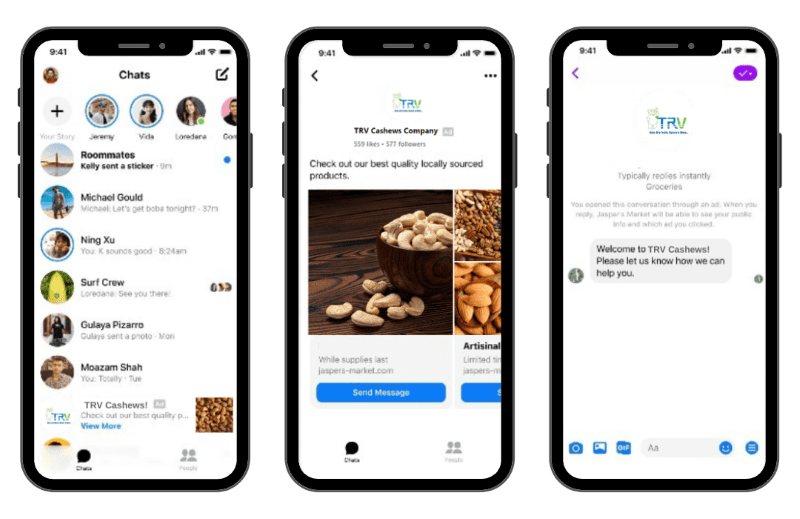 Message Ads
Message ads help you identify your target audience and reach your product directly with the right customers.
LinkedIn Ads
LinkedIn Ads allow advertisers to target people based on a Many professional factors.
Get our social media marketing services team to boost your business growth
FAQ
Frequently Asked Questions
Typical questions asked about Social Media Marketing
Take your business to the next level with an innovative strategy